Stonehurst Golf Course & Park
Establishment, campground, lodging and park at 47915 Homestead Road, Berry Mills, NB E1G 3S5, Canada. Here you will find detailed information about Stonehurst Golf Course & Park: address, phone, fax, opening hours, customer reviews, photos, directions and more.
Rating
3 /5
Based on 1 reviews
Photos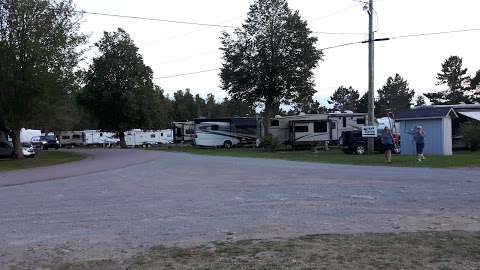 Reviews of Stonehurst Golf Course & Park
James Thibodeau Added 2017-11-19

★ ★ ★ ☆ ☆

It's a very nice place, quiet, cosy and trees. Very close to Moncton and surroundings.
- My cons are showers tiny, can't turn around: they have WiFi but it doesn't work, you are able to get on sometimes for few minutes at a time and that is the best, mostly get pop up can't connect or no int. or server can't be found, they say WiFi but I say no WiFi . It is a pet friendly place but most people don't pick up after there pets, I don't say no one does but for me saw only 1 out of maybe 5.
- Everything considered I would still recommend this place mostly because there is 1 other place in Moncton or Dieppe, nearest is Shediac.
About stonehurstcamping.ca